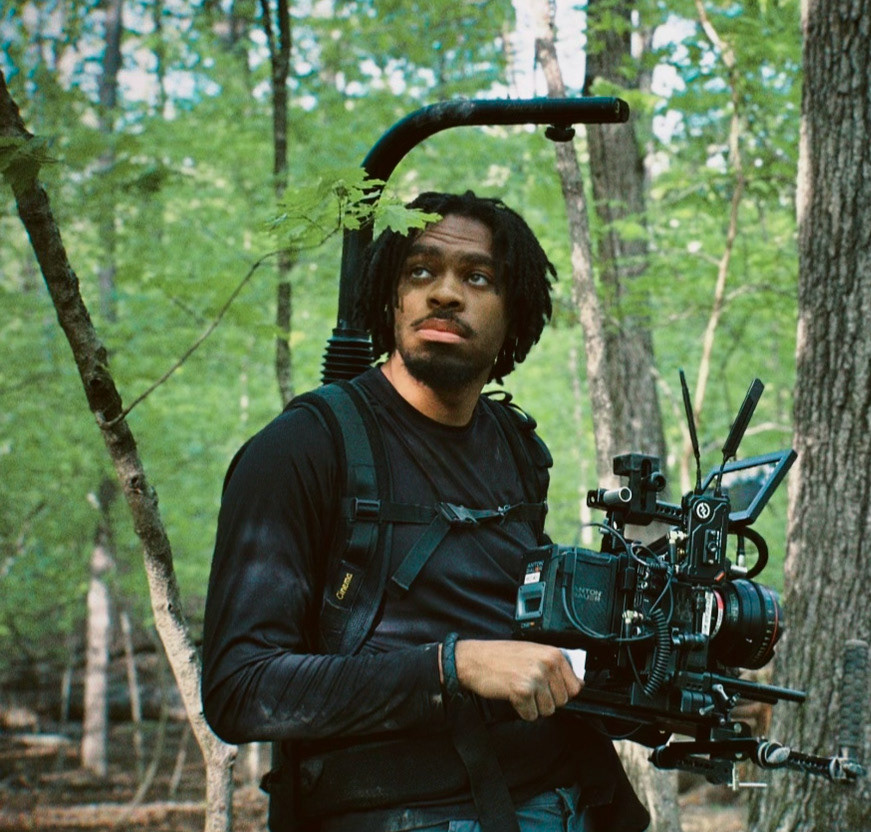 Isaiah E. Williams is a cinematographer from Columbus, Ohio. 
He earned MFA in film from Scad Atlanta and a bachelor's from Cleveland state university. With his passion for filmmaking and peer education, He enjoys crafting beautiful images while sharing his knowledge with others.
Isaiah has worked on various productions, both narrative & commercial, and has crewed in the camera department on projects for major brands such as Cleveland Clinic, Huntington Bank, maxwell house coffee, purell, Cleveland Cavaliers, and Honda.
Isaiah is eager to expand his reel and is open to DP & 1st/2nd AC on your next project, including narrative films, music videos, commercials, & docS.
currently based in Columbus, oh